Dato/klokkeslæt
Date(s) - 28/02/2019
5:30 pm - 10:30 pm
Lokation
Skuespillerskolen Ophelia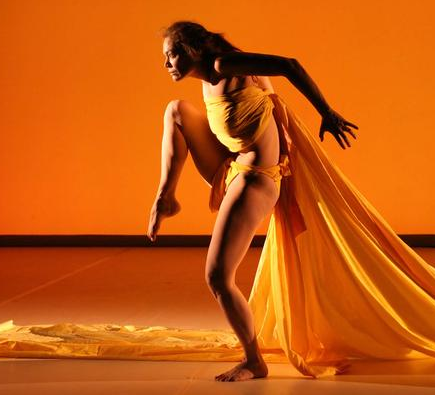 DISCOUNT FOR ALL EARLYBIRDS WHO SIGN UP AND PAY FOR THE WORKSHOP BEFORE JANUARY 31, 2019 – YOU GET THE MASTERCLASS FOR 1.500 DKK.

Masterclass for actors with Yael Gaathon, the artistic director of the Butoh company Blue Cliff.
Yael Gaathon has been working with Butoh for over 20 years choreographing, performing and teaching. She views Butoh as an extreme form of sincerity, both in presence and in creation. It is the soul that dances, revealing itself, sharing intimacy and darkness, joy and weakness.
The acting masterclass:
In this acting class we will dive deep into detailed work to improve our sincerity and presence. We will work both on deliverance of text as well as physicality, facial expression and body language.
Using tools from Butoh we will strengthen our core and center and improve our inner trust. By tapping into our inner strength we will learn to use and manipulate our energy in different ways to be able to deliver the variety of qualities and expressions different characters and genres demand.
This acting class will be taught in English.
When:
2×5 hours, 17.30-22.30 on Thursdays February 28th and March 7th, 2019. (Weeks 9 & 10.)
Where: Skuespillerskolen Ophelia, Gasværksvej 4E, 1656 København V (Find us.)
Yael's work has received accolades in the press, among them:
"A dance with thrilling energy " The New York Times;
"Yael [Gaathon] is brilliant " Information, DK;
"Tall, striking Yael Gaathon radiates serenity in repose ", "dances with shamanic intensity", "one of the cast's 10 remarkable actors" San Francisco Examiner;
"Yael Gaathon's [performance] is atmospheric and moving" Teater1, DK 
Tilmeldinger
Tilmeldinger er lukket til denne event.