Dato/klokkeslæt
Date(s) - 06/04/2019
10:00 am - 4:00 pm
Lokation
Skuespillerskolen Ophelia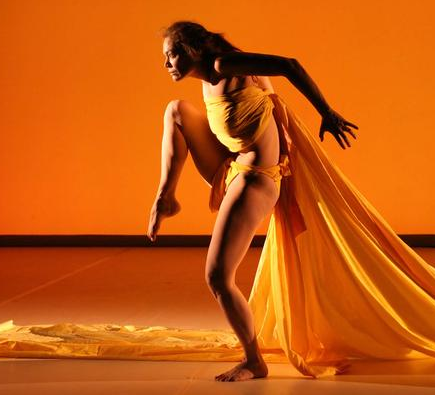 BUTOH WORKSHOP WITH YAEL GAATHON
Discount for all earlybirds who sign up and pay for the workshop before March 4. Earlybird price is 1.500 DKK.
Weekend workshop with Yael Gaathon, the artistic director of the Butoh company Blue Cliff.
She has been working with Butoh for over 20 years choreographing, performing and teaching. She views Butoh as an extreme form of sincerity, both in presence and in creation. It is the soul that dances, revealing itself, sharing intimacy and darkness, joy and weakness.
The workshop:
Dance, improvisation, technique and awareness.
The workshop is a combination of precise, focused exercises and improvisational, creative dance. We will use exercises to strengthen our connection to our body and our center, as well as our awareness to our movement, to the space and to our perception of time. The workshop is open to all interested in exploration and movement, no prior experience in Butoh or dance is needed.
When:
April 6-7 2019. Saturday & Sunday 10:00-16:00.
About Butoh:
Butoh is a modern dance style that originated in Japan in the late 1950s. The founding fathers of this style, Tatsumi Hijikata and Kazuo Ohno, collaborated for many years and created a new approach to dance which was later called 'Butoh'. Although Butoh was a product of their collaborative work, they each created separately, developing their own style of Butoh. Hijikata's Butoh was often referred to as 'dark' – he him­self called it at one point 'The Dance of Darkness'. In his pieces he often distorted the body, using spastic, tense movements. He was trying to move as far away from the aesthetic ballet approach to dance as he could, sometimes to the point of 'shock art'. Ohno, on the other hand, was a very spiritual man. His work was more soft and gentle, full of compassion and poetry. So from these two founding fathers emerged two very different styles of Butoh: – the 'dark', 'ugly', sometimes shocking style, and the 'light', poetic, often aesthetic style. Although much of the Butoh that has been created over the years can be associated with one of these two styles, many Butoh artists that have developed their own understanding and interpretation of Butoh, creating new styles and from of expression. According to Hijikata and Ohno this is at the core of Butoh – they have always claimed that one can not imitate Butoh. Butoh must come from the heart and soul, therefore each and everyone has their own Butoh that they must discover.
Tilmeldinger
Tilmeldinger er lukket til denne event.